Today I was able to held my session about SASS, which I first presented in June at the WordCamp Cologne, in English at the WordCamp Norrköping, Sweden. In this post you can find the slides I used including the sources and links. Feel free to view or download it: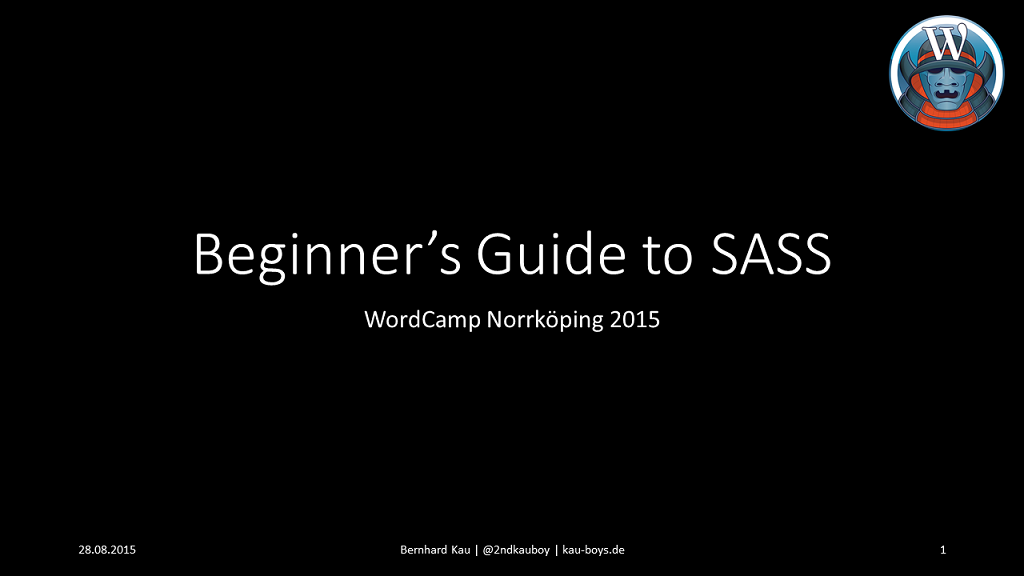 If you have any additional questions after my session, just leave me a comment. I would also love to hear your feedback on it.
But now it's time for the last session followed by a great afterparty and a Contributor Day tomorrow.
UPDATE 12.06.2016: I've also givin this talk at the WordCamp Bilbao Contributor Day. My slightly modfied slides can also be here: Beginner's Guide to SASS – WordCamp Bilbao Contributor Day 2016.