Yesterday I found a relly cool functionality in my laptop BIOS. Everyone of you might know the problem, that the USB ports of laptops doesn't provide a power supply. So I can't charge my mouse battery or my MP3 player when the laptop is switched off.
I do have a cool 220V USB adapter, but I don't take it with me all the time. But now I found this mentioned functionality in the BIOS that enables you to do that. The first problem was to figure out how to access the BIOS. As I administrate a lot of PCs and I even earned a lot over the years, I always forget which F-Key to press on which PC (or the Delete-Key).
After a quick side trip the the recovery tool pressing the ThinkVantage key, I found the information on how to enter the BIOS: with the F1 key (along the lines of, HELP, where do I find the BIOS). So for all the proud Thinkpad users, here comes the guide on how to activate the funtionality:
Start your laptop and press the F1 key to enter the BIOS
Choose the first option "Config" within the BIOS
Afterwards choose the optoin "USB"
Set the option "Always On USB" to "Enabled"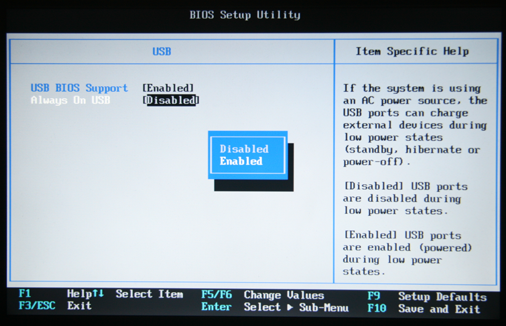 On my Thinkpad R61 is works just fine. The BIOS has the version 2.23 (70ETC3WW) and was updated on July, 5th 2009. I don't know if it will work on all current Thinkpad models. If you find a similar functionality on your laptop, it would be nice if you could leave a comment.
Those small things always remind my, why I love my Thinkpad!